For archives click What's New Past
...........................................................................................................................................................................................
March 24, 2015 The Honoured Reader (free edition) of the Gallon Environment Letter Vol. 18, No. 9, March 17, 2015 posted as current issue
THE GALLON ENVIRONMENT LETTER
Canadian Institute for Business and the Environment
Fisherville, Ontario, Canada
Vol. 18, No. 9, March 17, 2015
Honoured Reader Editon
Table of Contents
****************************************************
Editorial by Editor Colin Isaacs: THE ECONOMIST PARTY OF CANADA HAS A LOT OF GREEN IDEAS


FEATURE: CLIMATE TALKS


WUPPERTAL: VIEW ON THE LIMA TALKS RESULTS
THE BUSINESS CASE FOR A RESPONSE TO CLIMATE
WORKING GROUP ON THE DURBAN PLATFORM FOR ENHANCED ACTION: FROM LIMA TO PARIS
WRI: Positive View of ADP Talks
LIMA TALKS: IMPORTANT ROLE OF SUBNATIONAL LEVELS OF GOVERNMENT IN CLIMATE POLICY
A LETTER TO THE EDITOR FROM KEN OGILVIE REGARDING THE ONTARIO GOVERNMENTS NEW DISCUSSION PAPER ON CLIMATE CHANGE
ENGOS MARCH: PREMIERS ACT ON CLIMATE
Faith-based NGO: Climate Change and Caring for Creation


LOCAL BUSINESS: RELUCTANT TO FUND LOCAL GROUP CALLED CLIMATE ACTION


CANADA'S CLIMATE TARGET NOT ON TARGET
Extract from Parliamentary Record


BIOENERGY LAND USE: UNSUSTAINABLE
FOSSIL FUELS, SUBSIDIES AND CLIMATE TALKS


OECD: GREEN TAPE NOT CAUSE OF ECONOMIC DISADVANTAGE


ANTI-TERRORISM BILL - TOO MUCH TRUST, NOT ENOUGH VERIFY
If you enjoy Gallon Environment Letter or find it useful for your work or interests, may we recommend the GallonDaily report. Found at
http://www.gallondaily.com
, GallonDaily provides short articles and reports on topics of particular interest to green businesses. One article appears almost every day Monday to Friday - we recommend visiting at least once a week. Our real enthusiasts can also sign up for email notification as new articles are posted.
Feeding bread to birds is not a good idea but donít let us discourage you or your family from feeding birds
3M adopts more sustainable pulp and paper sourcing policy

Many more Canadians concerned about the environment than about terrorism

Bloomberg solution may be the best bet for Keystone XL and the climate

Food waste reduction initiatives can help the economy

How much industry self-regulation is too much?

Research finds subtle connection between diethylhexyl phthalate and sexual change in infant males

US Government scientific panel explores food sustainability

Very cold winter in eastern North America may be linked to warming of the Arctic

Evidence suggests mercury a possible factor in autoimmune disease in women

Marine plastic pollution and seafood safety

Cautionary case study: a climate change mitigation initiative that increased GHG emissions
****************************************************
In this issue we review some of the recent developments in climate change that arise out of the December Conference of the Parties to the United Nations Framework Convention on Climate Change, held in Lima, Peru. The volume of UNFCCC-related literature is becoming so great, as the world's nations gear up (or down, in a few cases) for the Paris Conference at the end of this year, that we can only bring GallonLetter readers a brief overview. Nevertheless we hope you find it interesting and useful. We will update our perspective on the prospects for the Paris conference later this Spring.
Before we get to the climate change feature we have an editorial commentary on the Economist Party of Canada. According to Statistics Canada's 2011 National Household Survey there are about 15,000 economists and economic policy researchers and analysts in Canada, so perhaps this group could become a core constituency for the federal Green Party!
On the Paris meeting we draw on a report from the Wuppertal Institute which presents a succinct state of negotiations. Not too encouraging. Since December another meeting, seen by some as more positive, has been held in Geneva. We present a brief summary.
GallonLetter believes that business could provide economically sound leadership in climate action. So does a professor of Political Science at the University of Toronto. We link you to his book.
Three Canadian provinces may be playing a role in bringing subnational (provincial and state) governments to the Paris negotiations. We alert you to this possibly interesting initiative. Environmental groups are urging action, small business less so. Our summary gives readers an idea of what is being said. Well-known environmental policy consultant Ken Ogilvie wrote to us with an opinion on the Ontario climate change discussion paper, currently out for consultation, so we pass on his comments, with which we entirely agree. We publish relevant letters whether we agree or not, as long as they add something useful to the debate, so please send your comments about anything you read in Gallon Environment Letter, or that is relevant to business, the environment, and sustainable development to editor@gallonletter.ca.
And then of course there is the position of the Government of Canada. Much has been said, much less done, but Gallon Environment Letter recaps the numbers and the words.

Biofuels have been presented as one major contributor to climate change mitigation but not so fast, says the well-respected World Resources Institute. Their position is interesting but may not be complete.
Something the Economist Party seems to have omitted from its platform is the ending of subsidies to fossil fuels. But IISD has filled the breach with a new report on removing such subsidies. A high level federal working group, on which GallonLetter's editor served, recommended removal of subsidies to the fossil energy industry back in 1994. Twenty-one years later, governments continue to subsidize fossil fuels.
GallonLetter readers probably already know that economy and environment are not mutually exclusive but instead go hand in hand but it is still heartwarming when as prestigious a body as the OECD states the same thing. We review their latest paper on this topic.
It is not often that GallonLetter gets to write about Dragons' Den, as a result of a green product being pitched, so we are disappointed that this one may not be as green as presented. We hope the developers can fix it up so that it meets federal requirements for green product claims. Finally, everyone else is talking about the impact on environmental groups of Bill C-51 so we give our take as well. It is tough not to worry.
Our next issue will be a catch-up of some of the most interesting environment and business issues from the last few months that we have not yet covered, either in Gallon Environment Letter or in our relatively new GallonDaily.
****************************************************
Please note: Except for occasional issues, the Honoured Reader edition of the Gallon Environment Letter does not contain most of the links of the paid subscription. However, any urls listed, checked at the time of publication of each issue, may no longer be current later.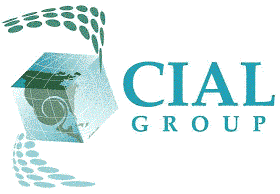 119 Concession 6 Road, Fisherville, Ontario N0A 1G0 Canada
Tel: (905) 779 0003 Email: info@cialgroup.com
Toronto office: tel: (416) 410 0432 fax: (416) 362 5231